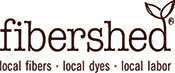 NOVEMBER 15, 2014 • 10:00 AM to 6:00 PM
The Third Annual Fibershed Wool & Fine Fiber Symposium, will feature informative presentations on breeding practices that build heirloom garments, plus predator- and pollinator-friendly practices that harmonize and blur the line between wild and domestic spaces, all bringing beauty and function to our fields and wardrobes.
Experts will be offering hands-on demonstrations (sheep shearing, skirting fleece, wool grading, angora rabbit shearing, cashmere fiber processing, felting, natural dyes).
And a host of amazing artisans and farmers will be selling their freshly farmed, locally grown & made creations and fibers.
There will also be displays of fibers from around the region and pollinator plants for enhancing diversity.
BUY TICKETS
securely through Paypal on at
www.fibershed.com/wool-symposium-2014
. Or contact
fibershed@gmail.com
if you would like to make other arrangements for ticket purchase.
PANEL ON BREEDING FOR FIBER & DIVERSITY:
Leslie Adkins
Ann Brezina
Lani Estill
Marie Hoff
Robert Irwin
Mimi Luebbermann
Mary Pettis-Sarley
PANEL ON PASTURE & RANGELAND DIVERSITY:
Hazel Flett
Heather Gamper
Jim Jensen
Richard King
Robin Lynde
PREDATOR FRIENDLY PRACTICES:
Keli Hendricks, Project Coyote
Nick Cavanaugh, Haven Ranch
DEMONSTRATIONS:
Sheep shearing –
Matt Gilbert
Wool skirting –
Robin Lynde
Wool classing –
Ariana Strozzi
Felting –
Heidi Harris
Angora rabbit shearing –
Marnie Jackson
Angora rabbit shearing –
Erin Maclean
Cashmere goats –
Barbara Fiorica
Natural Dyes – TBD
---
FIBERSHED MARKETPLACE AT THE SYMPOSIUM
A host of amazing artisans and farmers will be selling their freshly farmed, locally grown & made creations and fibers, on sale in the church building, as well as inside the Symposium. The Marketplace in the church building is open to the public at no charge.
IN THE CHURCH BUILDING (Free Admission):
Kim Bethel –
Down Home Handspun Fibers
Amy Chestnut –
Sonoma Wool Company
Sally Fox –
Fox Fibre
Heidi Iverson & Jen Kida –
HIJK
Jacalyn Post –
Sheep to Shop
Julie Rosenfeld –
Renaissance Ridge Alpacas
Meghan Shimek –
Native Textile
Colleen Simon –
Fiber Confections
Ariana Strozzi –
Valley Ford Wool Mill
IN THE LECTURE HALL (Admission with Symposium ticket until 4:30 pm; Free admission 4:30 to 6 pm):
Bonnie Chase –
Warner Mountain Weavers
Hazel Flett –
Bodega Pastures
Robin Lynde –
Meridian Jacobs
Monica Paz Soldan –
Tiny Textiles
Mary Pettis-Sarley –
Twirl
Marlie de Swart –
Bo-Rage Yarns & Design
MUSIC:
Jane Selkye
, acoustic guitar
ILLUSTRATIONS:
Alycia Lang
---
THE SYMPOSIUM WILL BE STREAMING LIVE!
For those who are unable to attend, we will be streaming live from our website, and videos of the day will be archived for viewing at any time.
---
MANY THANKS TO OUR SPONSORS: